I barely got everything put away Saturday night before having to crash to make Sunday's early morning entrance. Which would've worked had we not slept in. Oops. Lol. An hour drive up to Plano later, and our friends from Arkansas were back with the big Kirby Puckett/Twins collection, and a few new relics. I eluded to them having a few nice Kirby Puckett cards at this show in the last post, so let's start with those…
2002 Topps Gallery relic: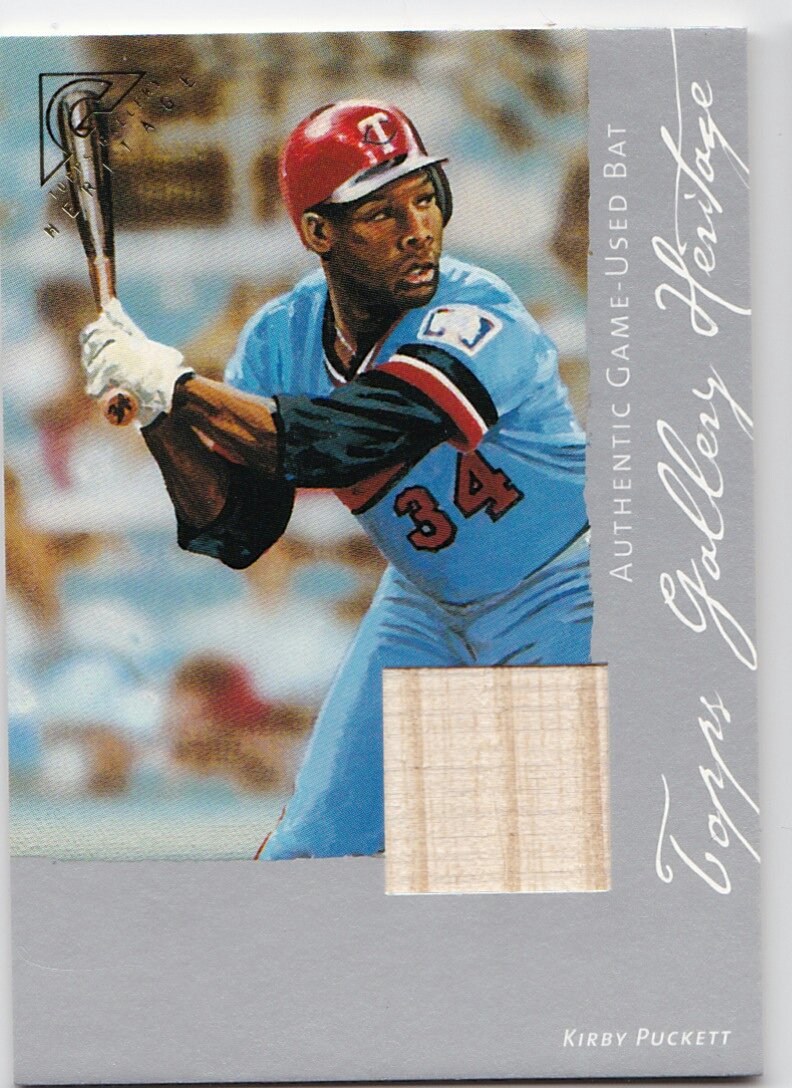 2005 Donruss Greats relic: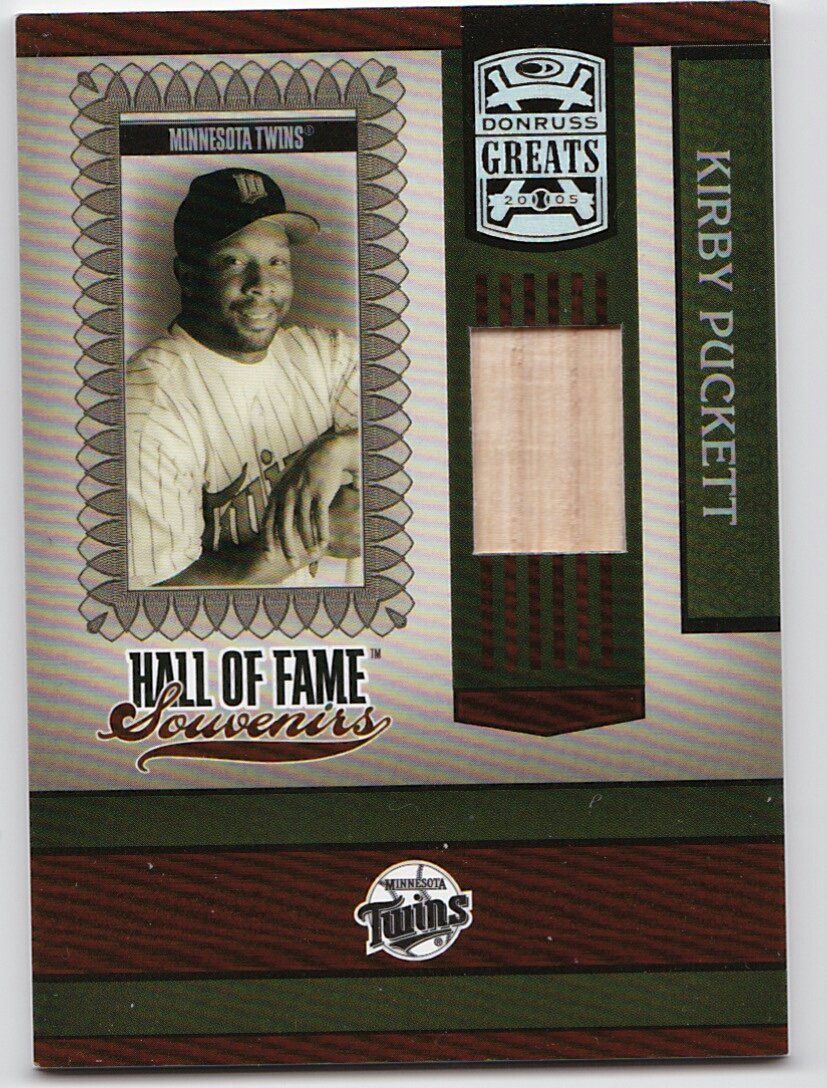 Lastly, a card from a set that I've always wanted, Tools of the Game relic. Years ago I just missed out on a jersey, bat, glove, shoe quad-relic. Finally pulled the trigger on this one: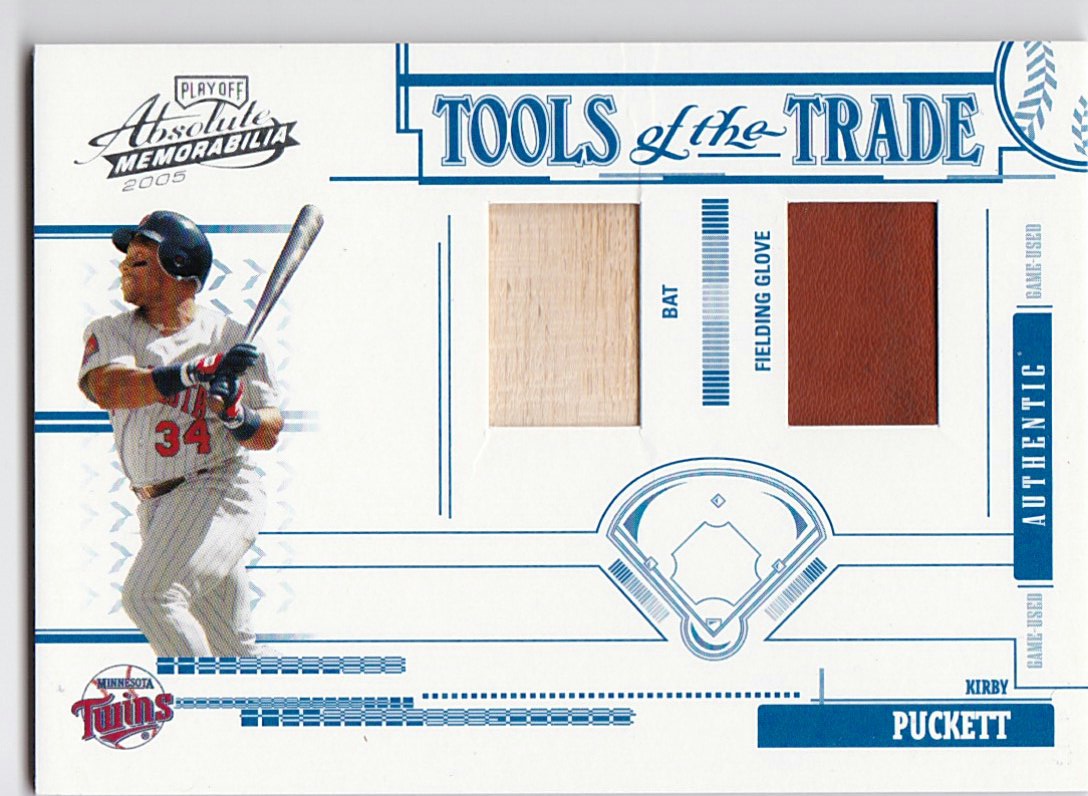 Back: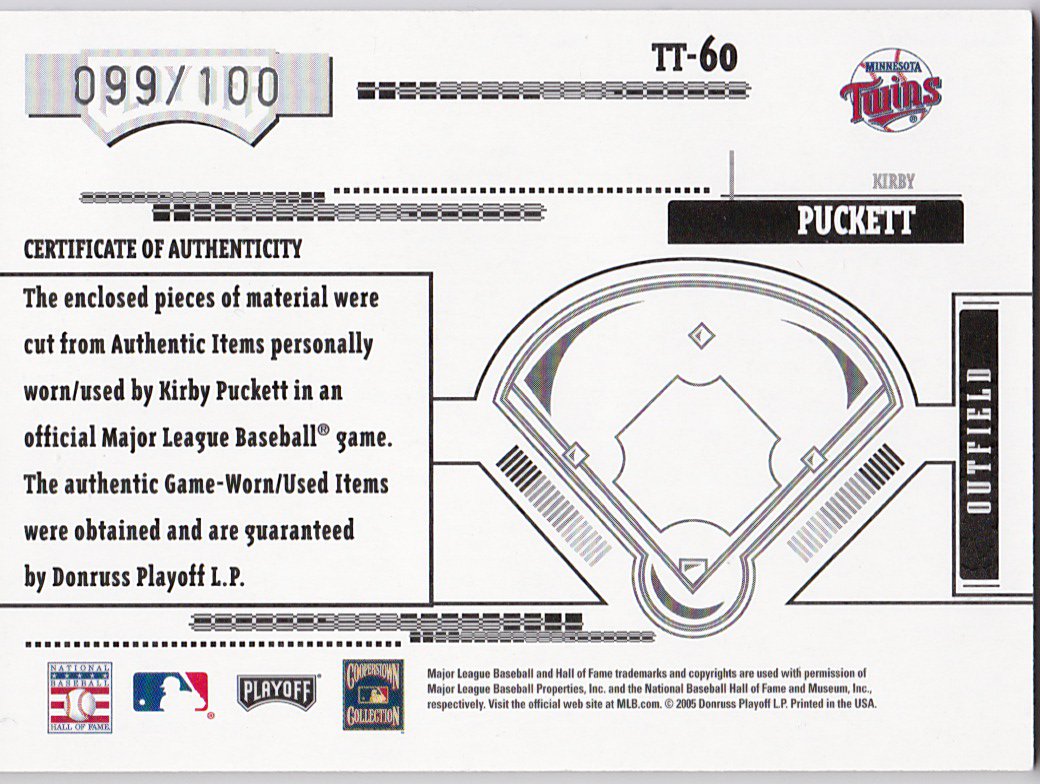 Beautiful cards especially considering when for those and a Stadium Club 1st Day issue Kirby Puckett they only wanted 20$. Pfft. Yeah. Okay.
After that, I wandered over to Rich's booth who had two newer boxes that were mostly unsorted. I love seeing these from vendors – unsearched and ripe for the picking.
The early 1990s introduced mass produced minor league sets, which gave cards to players who would've never had cards. Such as the hand signed below J.T. "Beaver" Bruett cards below: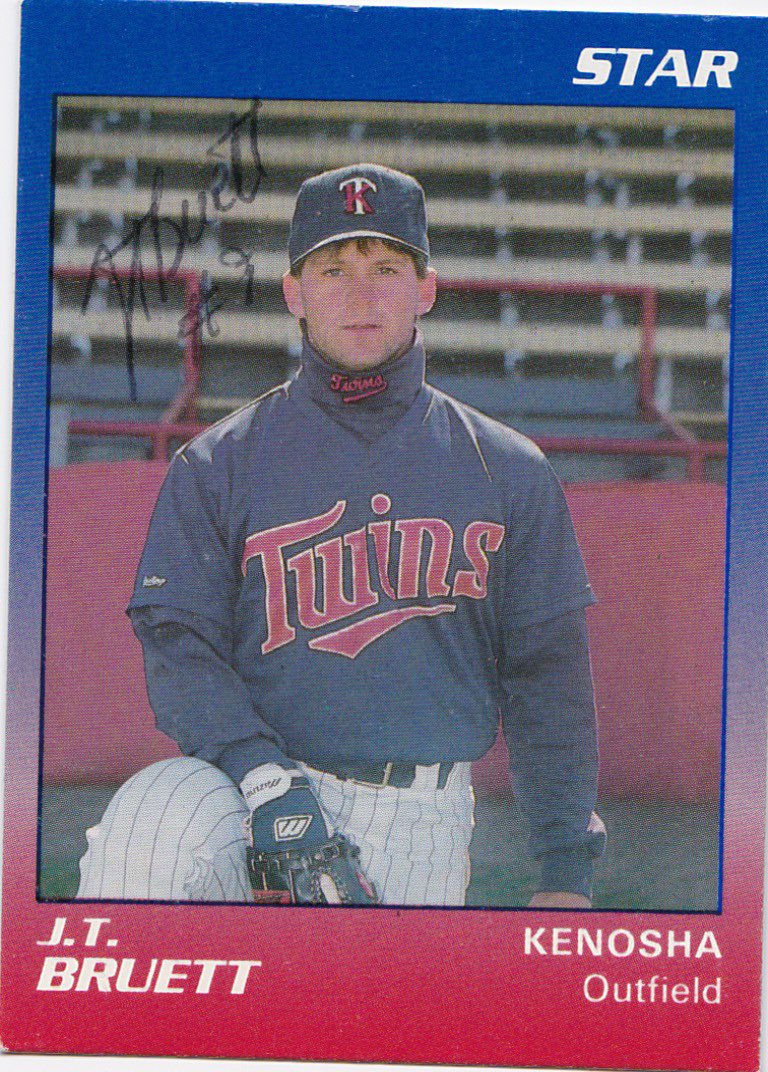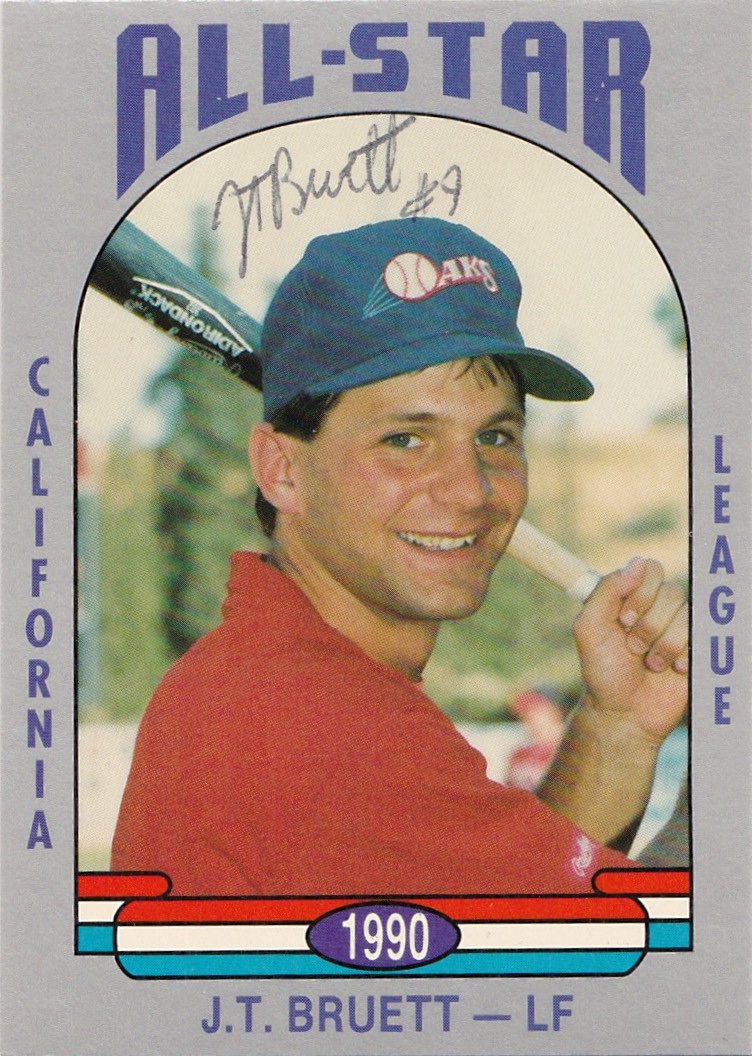 But in addition to those, his ripe new boxes had these miscuts, with apologies to Matt for sniping them from underneath their trade pile.
This poor 1966 Topps Jim Kaat didn't know what to do with itself, both slanted, and miscut top to bottom: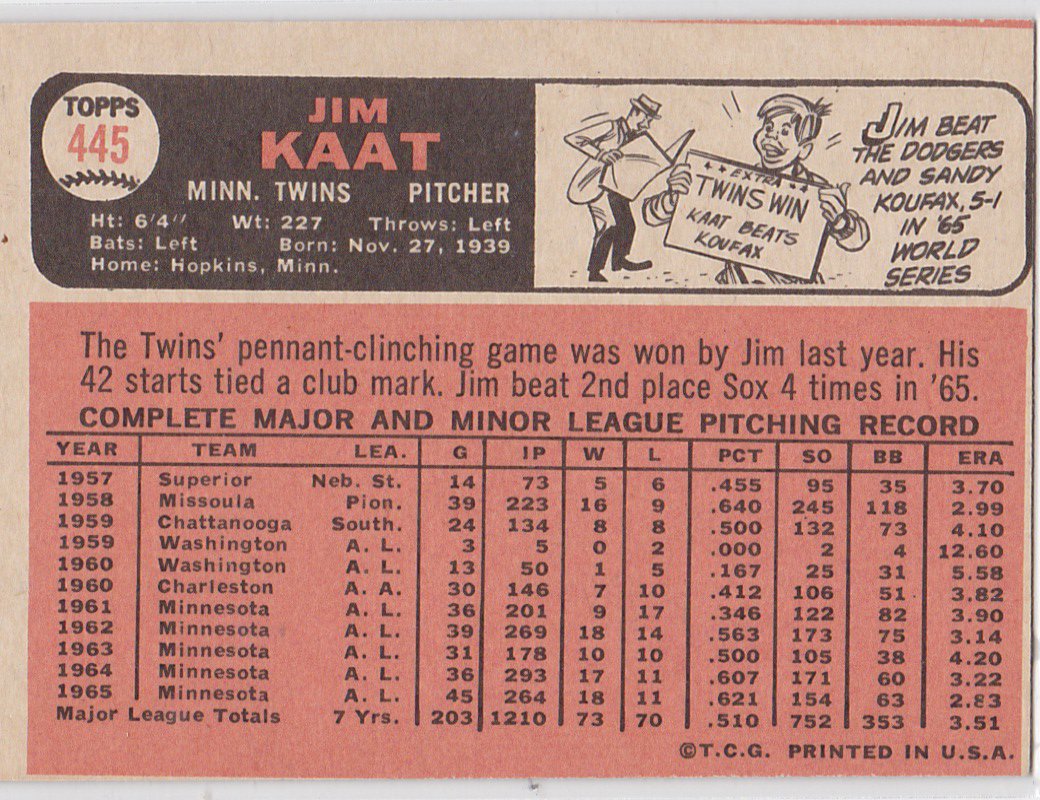 Next up was a 1975 Topps Bert Blyleven that may be hard to see, but there's a slight tab of white along the right border. I've always liked this card, showing the "down time" during a game: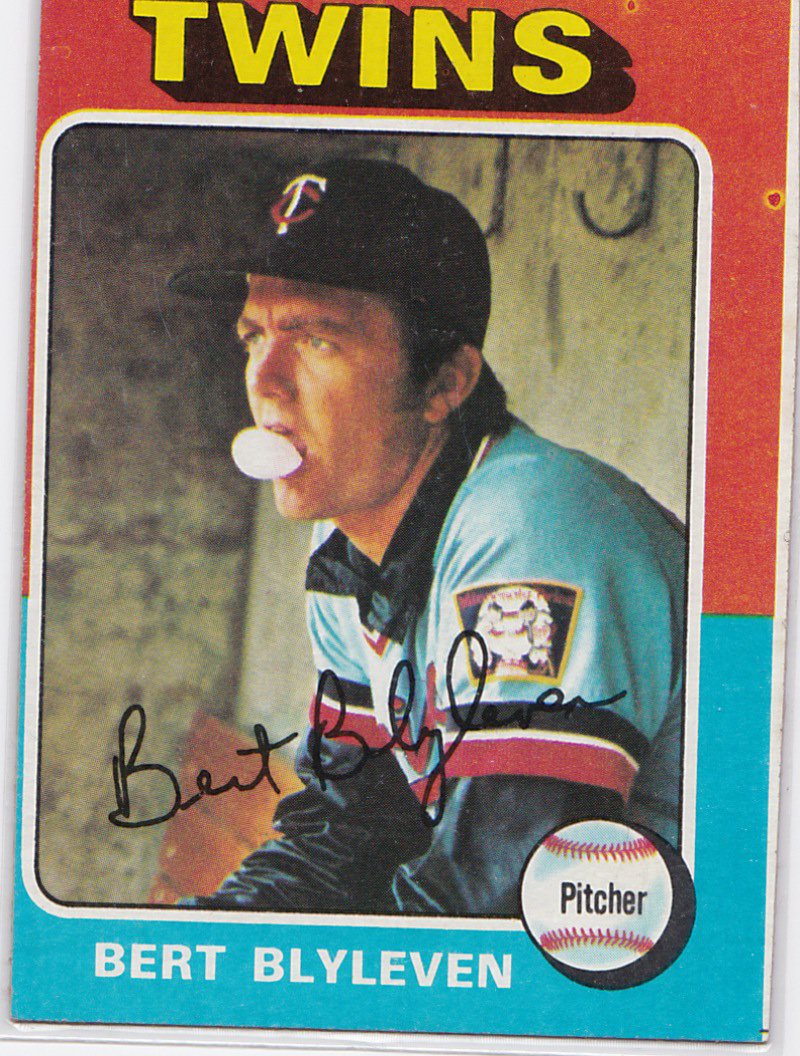 My final pickup of the weekend, this 1970 Topps Stan Williams which suffers from left to right printing errors as you can see on the back: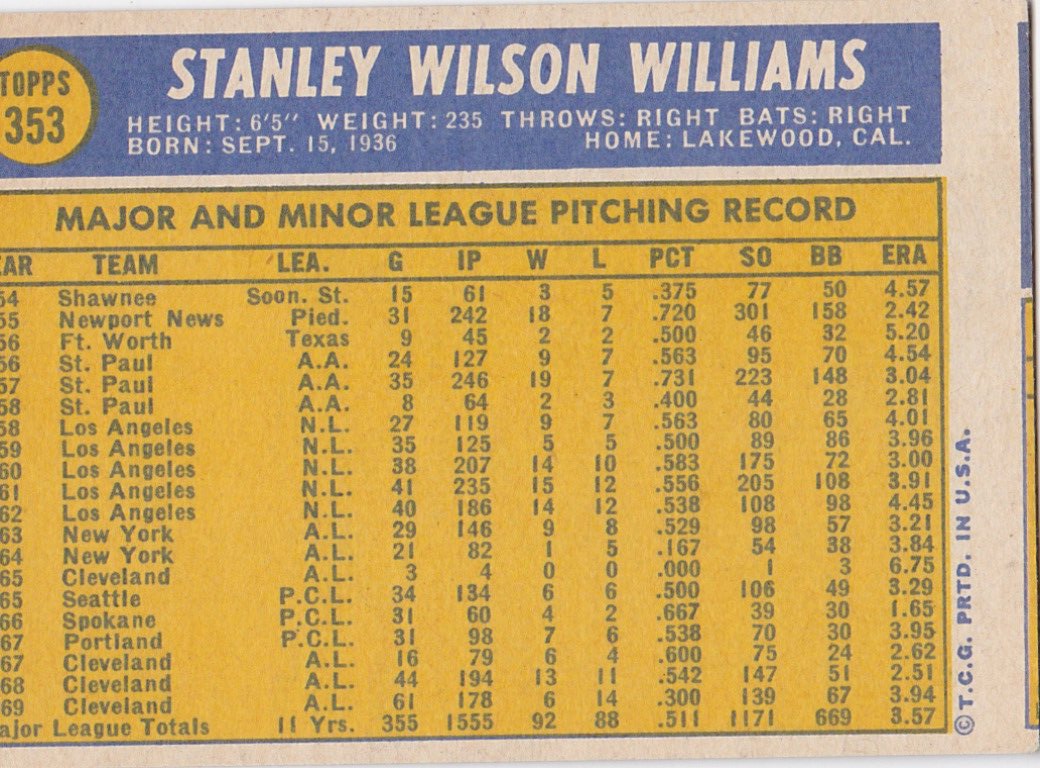 Whether through malice, lazy quality control, or "backdoor" quality these cards made it out of the Topps facility, and found their way to a Twins fan ultimate show-off binder. Looking forward to the next show, and possibly one in Minneapolis?!? Till next time folks…