Even before the plane landed in Arlington, we were hearing news of big Twins collections being brought to the show on the next weekend. Word quickly traveled from vendor to vendor, to show coordinator to vendor to us. Heard it through the grapevine, for sure. I wanna apologize ahead of time, I didn't realize the photos were so washed out… But what a Twins collection it was, nearly worthy of rivaling mine! Several 1985 Topps and Fleer Kirby Puckett rookies, a ton of 1990s parallels and inserts, and some oddball magazines and children's sized Puckett glove:
But we're all here for cards, right? Matt and I worked a trade(ongoing, I might add…) for a ton of 1980s Fleer Twins inserts, stickers, and some vintage:
1933 Goudey! The printing sheet was likely too wet when stacked, and you can visibly see the card fronts on the back of Mr. Russell. If you look hard enough, you can even make out the bottom "BIG LEAGUE CHEWING GUM" line for Mr. Burke's card though not as blatant as Russell.
Blank back cards are easy enough to come by, but blank fronts are relatively rare! Well, maybe not for 1989 Topps… Still, a Kent Hrbek error card is always welcome into the collection.
Older in-person and through the mail autographs! Some of them in exceptional condition, some rare given player signing habits – or lack thereof(Allison). I have my similar autographs sorted alphabetically by player last name, and a few of these added new letter pages to my binder(Uhlaender, Versalles, Zimmerman) which is always nice!
Hometown-er Wayne Nordhagen received another misprint card for the binder with this 1981 Donruss card. Looks good all the way until you reach the Donruss logo in the corner. Always looking to add new cards here too!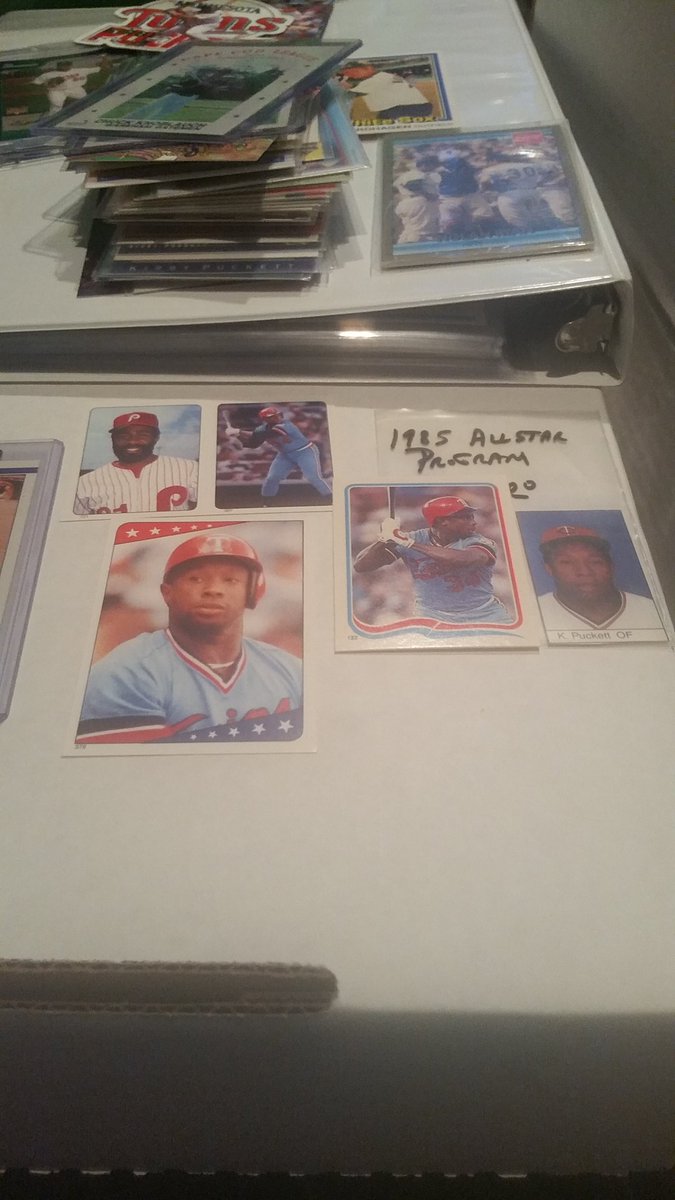 Matt also hooked me up with a few of the remaining Kirby Puckett rookie cards that I needed. Two 1985 Topps stickers, a 1985 Fleer sticker, and a cutout sticker from the 1985 All-Star game hosted at the Metrodome. I've heard there's some variations on the sticker backings, but one is enough for me, for now. #Research.
Back to the huge deal though, the vendor brought several binders and a few boxes to look through – letting me set aside any I'd want as later purchases. They said they'd bundle them into groupings of 10$, 20$, and the like for future shows – a very nice deal all things considered. There were a few things that I just couldn't leave without, namely some oddball stuff:
But the big purchase, one that's always eluded me, is the card below. Among the grouping of 1985 Fleer and Topps rookies in the collections box, there sat this card. I've been putting off picking one up because of the known fakes, but this one matched everything a real one is supposed to look like, and the original owner had the rest of the set minus Puckett and Roger Clemens. If that wasn't a big enough clue, it's from 1984 Fleer Update. U93? Still nothing? Check below. :D.
..
..
..
..
..
..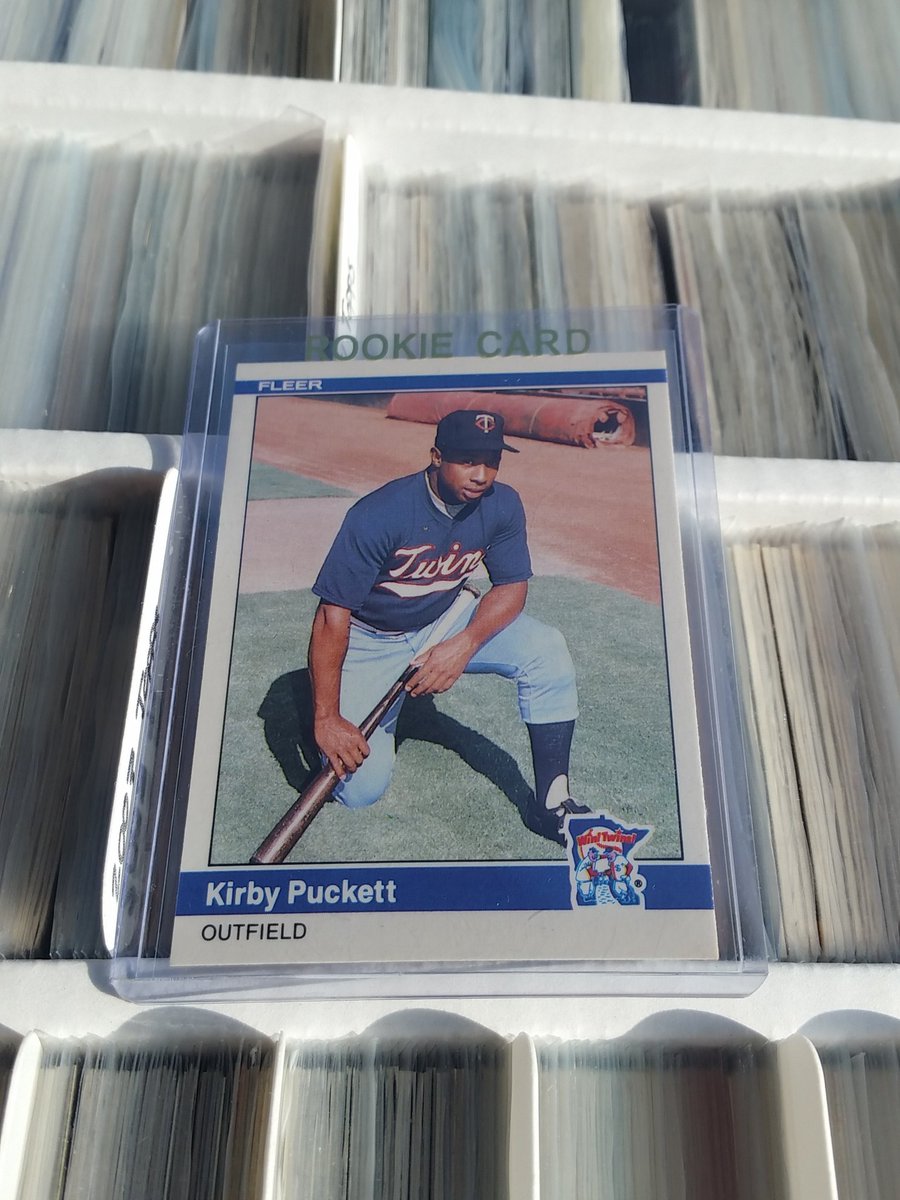 :D.