I stopped by the parents earlier this week to find that I'd had three packages waiting for me. In this post, I'll cover Shane's plentiful #Twins, and Nick's returned decorated blank spacer. :D.
1979 Kellogg's #27 Geoff Zahn.
Things to do: Check my Twins checklist, and send me something from it. The Kellogg's card above, and the following card were both listed there, and now are added into a binder and removed. :).
1976 Hostess #73 Larry Hisle.
Check out that spring training swinging pose. He probably should've been miming a home run, not what looks like a grounder to second base. You do you, Larry.
1988 "Ballpark Cards" Cape League  #15 Chuck Knoblauch.
Ahh yes, minor league cards from the 80s/90s. I've never seen this one, but Chuck was still a sophomore at Texas A&M here. Chuck gets a lot of hate, especially in 2001, but he serves as a cameo in my favorite baseball joke:
So did you hear Chuck Knoblauch went to Cuba?
..
…
..
Yeah, the government sent him there to overthrow the government.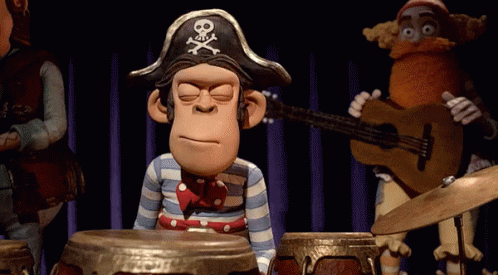 Not the only time he'd make questionable decisions…however, for a certain World Series title I'm forever grateful.

T206, Heritage Minors, Fleer Glossy, UK Minis.
Part of the reason for this delayed post, so many minis to scan! I've completed the Twins Score run, but I'll always cherish Kirby Puckett dupes!
A few All Time Fan Favorites a predecessor to today's Archives set pictured here. Dougie Baseball #/2001 – the first year Topps produced #/d parallels – love 'em or hate 'em. I said it then and I'll say it now, that Kennys Vargas card is perhaps the best photo used in any card set that year. Most definitely in Heritage that year.
Another one of Topps' oddities, 2007 Topps had red letter parallels(Joe Nathan/Matt Garza) in Series One, Series Two, and Updates/Highlights.
Bowman, Archives, 1970 Topps Bill Rigney.
Not quite Topps Fan Favorites, but a few Twins fan favs in this scan. Justin Morneau, and  Gary Gaetti especially.
Oof. Rough scan for those 2007 Topps/Updates. If you make your way to Target Field, I cannot recommend Tony O's – get a cuban sandwich you'll thank me later. :). Sure Kevin Slowey is sporting what looks like a spring training uni, but I wish they'd return to the road gray 'Minnesota' uniforms. Kasota Gold be damned!
Seriously, if the Wild's green(2009-2016, 2017) home sweaters didn't exist the Twins old road 'Minnesota' would be my favorite style ever. I'm still not sure how the Wild had those gorgeous green sweaters, while trotting out the "Christmas" road jerseys – the best and worse in the league on one team… With hockey season in full swing(and last night's lamp lighter against Carey Price(!!!) – I'm sure more hockey will seep into posts like this in the future. :).
A mix of new and old. Mauer, Arcia, and Dozier are the only three here that remain with the team. Scott Erickson of course, probably best known for this game…
In this scan I tried to lump together some variation hunting. 1990 Fleer cards either have or don't have a period after the A in U.S.A. at the bottom. As well, there's also a 'PRINTED IN CANADA' version not pictured that I haven't found any of yet. 1990 Topps Traded's back card stock is different between the factory set and retail packs – one with a Topps Tiffany-ish bright back, and the pictured dull darker version. 1991 Upper Deck's home plate shaped foil stamp has five different variations, but this one is the default 1991 UD. FINALLY, 1991 Donruss falls into the 1989-1992 Donruss "Leaf INC/INC." parallel of which the Rich Garces is a 'without period' version.
That's not the clearest scan, but in person the Lenny Webster card is clearly mis-printed. I talked with resident Twitter print specialist Nick and we speculated that the magenta plate was misaligned in the printing process. Willie Banks for reference. Woo! Another for the Twins error/misprint/oddities binder! Moreso these were both Topps Gold editions!
…
A tale of two different prospects. One a bust, another a rising star. Nearly missed the numbering on Miguel Sano's Series One card as I only looked at the front and didn't see the coloring difference. Numbered Rod Carew out of 50.
A good bunch of Fleer insert madness from the 1980s here. Byron Buxton's Bunt and Harmon Killebrew's Donruss will go to my set binders as I pulled the Twins for the team binders.
Hometown Heroes may be my favorite set in 2013. It gets a lot of the hate that 1991 Fleer gets for it's bright yellow front/back – some deserved – I just loved the concept and athletes represented.
Could they not find a different pose for David Ortiz? I forgot how similar the 2001 and 2002 cards were…. More 1990 Topps darkened backs pictured as well, this should finish off what I need for Traded dark backs. I hope…. Roy Smalley may have been forced out to the evil empire, but what's not to love about an early Donruss 'Star Stickers'?
Speaking of, check out that John Castino! Frank Viola, Tom Brunansky, Bert Blyleven recently celebrated the 30th anniversary of the 1987 World Series title. In some ways, I'd have loved to be old enough to enjoy those two titles(1 month, 4 years old) – but I've read enough stories and have watched the games on DVD. One of these years they'll make it back there… if we can ever beat the Damn Yankees. :(.
…and finally Shane added these two Twins hits and battery mates Nick Blackburn #/799 from SP Authentic, and Joe Mauer in Allen & Ginter's framed mini.
I'm gathering this is a project Nick worked on in 'Jersey? Either way, this'll be the first 'relic' added to the #Collect binder. Stay tuned for part two with the other package. :).